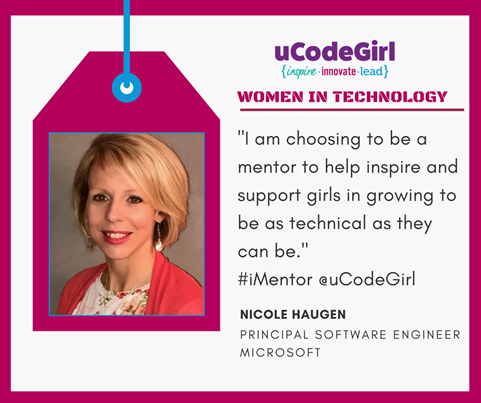 MENTEE REGISTRATION
Project Based STEM Mentorship for Girls
November 2019 - May 2020
Occurs once a month on a Tuesday starting in Nov, 6-8 PM
1. You pick a STEM field,
2. We give you a STEM mentor and an exciting project to work with your group of STEMinsts.
uCodeGirl's Crack the Code: STEM Mentorship for Girls brings together area women professionals in STEM and their teen mentees to facilitate one-on-one mentoring relationships as well as provide a project based group collaboration and networking opportunities for both mentors and mentees, throughout the year.
Projects are in
Science | Technology | Engineering | Math
Our goal is to build a support system for teen girls to be nurtured for STEM academic success and to support students' pursuit of their academic and career aspirations by providing: Supportive mentoring relationships and STEM-focused events and opportunities.
Stem Mentorship program timeline
Occurs on Tuesday once a month starting in November 2019, from 6:00 pm to 8:00 pm.
November-January
STEM Mentorship Programming Kick-Off
Project-based Programming for STEM Mentors/Mentees
January
Holiday Networking Program for Mentors/Mentees
February-May
Project-based Programming for STEM Mentors/Mentees
May 2020
Project Presentation
Year End STEM Celebration!